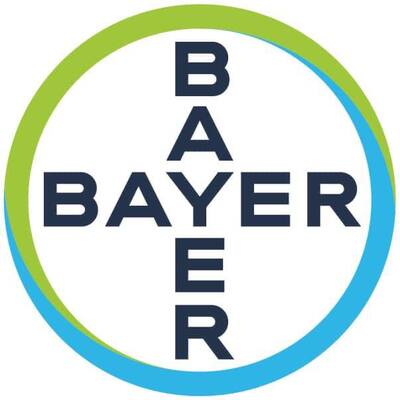 Bayer is global enterprise with core competencies in the Life Science fields of health care and agriculture. Guided by our purpose "Science for a better life," we create new possibilities using science to help improve people's lives for over 150 years.
Guided by our purpose "Science for a better life," we deliver breakthrough innovations in health care and agriculture.
---
---
Advancing life
That's what we at Bayer are all about. We put ourselves to the test day in, day out. All together. All over the world. With enthusiasm for new ideas.
Innovation is the key that opens doors to new possibilities. And in the face of the world's most pressing challenges like climate change, a complex global food system and incurable diseases, we're innovating and changing lives.
Bayer's Role in This Age of Discovery
For over 150 years, we have been searching for answers and creating new possibilities. What if we could feed our growing population while using fewer resources? What if we could not only treat but stop or even reverse disease? The speed at which we can answer these questions, and ask new ones, is accelerating. Data science and life sciences are coming together in our labs, fields and in the passionate minds that work at Bayer.
Redefining the Limits of Healthcare
We believe that targeting a disease at its root cause will enable us to move beyond managing symptoms to preventing, treating, and potentially, even reversing diseases. This will fundamentally change how we think about health, offering more sustainable options for people, healthcare systems, and society as a whole.
At Bayer, we are driven to push the limits of what medicine can do today. Our commitment is to accelerate the promise of advanced therapeutics such as cell and gene therapies or precision medicine into tangible treatments that will dramatically improve lives, making sure that the right option reaches the right person at the right time.
Innovation Areas
With our innovative solutions, we are responding to the global challenges in healthcare and the need to safeguard an adequate food supply. To maximize value for our customers, we take a holistic approach to driving innovation which is rooted in four strategic levers, namely driving Employee Innovation, Research & Development, Open Innovation and Social Innovation.
In Israel
Bayer is setting up a Cyber Security Hub in Israel, to operate as part of Bayer Global's Cyber Unit. Bayer Israel will recruit cyber professionals, including information analysts, identity management personnel and experts in various cyber security fields. Bayer Israel intends to connect Israeli innovation in the cyber fields with Bayer's business and vision.