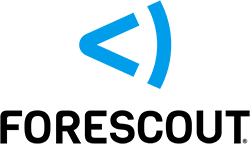 For 20+ years, the worlds largest companies and government agencies have trusted Forescout to provide automated cybersecurity at scale. Forescout arm customers with data-powered intelligence to accurately detect risks and quickly remediate cyberthreats without disrupting critical operations. The Forescout platform continuously identifies and mitigates risk across all assets – IT, IoT, IoMT and OT – from campus to data center to edge.
---
---
Security teams across the globe face amounting challenges, not the least of which is trying to deal with an explosion in the number of digital assets, whilst facing a shortage of cybersecurity personnel. Forescout is a force multiplier - a platform that offsets complexity with automation and integration with 3rd party solutions, allowing security teams to embrace the digital transformation era.
The Forescout Platform:
Forescout platform is the only solution to deliver visibility and automation to continuously manage the risk posture of all types of assets – IT, IoT, IoMT and OT – which collectively represents your digital terrain. Simply to deploy without requiring agents, system upgrades or network changes. Forescout Continuum solves for:
Cybersecurity asset management – Continuously discover, classify and assess every connected device
Asset compliance – Continuously assess security posture and enforce compliance -
Risk compliance – Accurately detect risks and prioritize response based on probable impact
Network segmentation – Simplify enforcement of context-aware policies and minimize disruption
Network access control – Enforce and automate policy-based controls with or without 802.1X
Security orchestration – Share asset context, automate workflows and accelerate response actions to maximize investments
Workflow automation – Drive the right steps through automated ticketing, cyber asset management and remediation
Zero trust – Adopt and enforce a zero trust architecture logically, based on your specific needs, with the flexibility and scalability needed in an everchanging digital landscape
Why Forescout?
The only automated cybersecurity vendor with a single platform for continuously identifying and mitigating risk across all managed and unmanaged assets, from campus to data center to edge. Over 20 years of cybersecurity innovations that protect more than 3,000 organisations and government agencies in 90 countries, including 30% of the Fortune 100 and 20% of Global 2K.
Connect with us:
Please contact Country Manager and regional leader Ido Brana - ido.brana@forescout.com