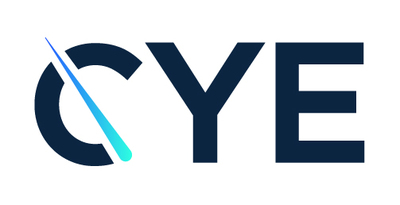 We provide an organizational cyber risk assessment, combined with risk quantification and attack graph analysis to deliver business insights that help security leaders focus on what matters most and optimize investments. 
Basically, we help you "cut through the noise" and make better security decisions.
---
---
The Problem:
We all know that businesses of all sizes and every industry need to safeguard and prioritize their cybersecurity defense. The challenge many of them face, however, is how do they know what will hurt them the most—and where should they invest their resources?
Our Solution:
CYE's cloud-based platform continuously optimizes the reduction of cyber risk. CYE does this through:
Cybersecurity assessment - Red team experts and AI conduct a comprehensive assessment of the organizational attack surface, revealing complete attack routes.
Cyber risk quantification - Advanced algorithms and graph modeling transform technical risks into business risks by correlating asset value, vulnerabilities' severity, and threat actor activity.
Mitigation planning - Actionable mitigation plan based on the optimal attack routes to block, and enabling cost-effective resource allocation and adherence to budget constraints.
Our Customers
CYE serves medium-size to Fortune-1000 companies around the world, specifically in the North American and European region. Companies CYE have worked with include UBS, EQT, Generali, GE, Francisco Partners, DocuSign, and numerous industry leaders in various fields including financial, technology, energy and utilities, retail, healthcare, pharmaceuticals, chemicals, manufacturing, automotive, and robotics.
Testimonials:
"CYE has helped Quest identify deficiencies, prioritize remediation activities, and improve our overall cybersecurity architecture. CYE's staff is knowledgeable and responsive. Their teams communicate clearly to help Quest reduce our risks and resolve technical issues quickly."​
"CYE provides a strong balance of technical analysis along with process and policy guidance that have helped Quest improve our security and protect our environments."​
- Quest
"CYE stands out and are absolutely world-class in the way they approach and drive the customer to improve their security posture.​
"They are fast and data-driven and are therefore able to advise​ on what activities quickly reduce risk and will keep guiding the team and make sure that improvements are tested."
- EQT