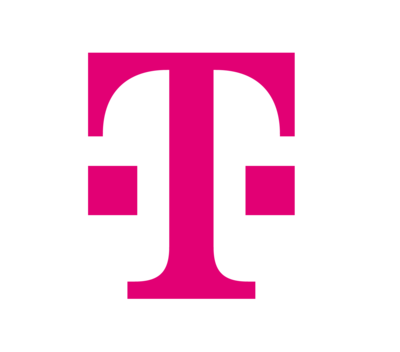 Deutsche Telekom (DT) serves over 165 million customers in 13 countries worldwide and leading businesses in 50+ countries worldwide. DT Israel focuses on research, early stage engagement, partnering and venture investing.
---
DEUTSCHE TELEKOM (DT)
Deutsche Telekom AG is a leading global provider of telecommunication services. With over 165 million mobile subscribers across 13 countries, T-Mobile (DT's mobile arm) is one of the largest multinational mobile providers in the world. DT also provides fixed line, TV and internet services in various countries across Europe. DT's system integration arm, T-Systems, is one of the largest System Integrators in the world. In addition, DT owns and operates media assets, destination sites, classified and local advertising outlets, and more.
GROUP PARTNERING AND DEVICES (GPD)
Group Partnering and Devices stands for innovation and global touchpoint of Deutsche Telekom (DT).Through unique talent and international setup, we are driving the understanding of global markets that impact our company's growth and development. Our relationships with key players on the market such as Vendors, Strategic Partners and Startups, deliver top notch value for the whole organization.
HUB:RAUM
hub:raum is Deutsche Telekom's tech incubator. By bringing together early-stage startups and the leading European telecommunications company, hub:raum fuels innovation transfer in 5G, AI & IOT technology to create new business opportunities for both sides. hub:raum has connected startups and stakeholders via its digital ecosystem in Berlin, Krakow and Tel Aviv since 2012. hub:raum offers mentorship, investment, unique access to Deutsche Telekom's networks, clients and technology and free co-working space in our Berlin and Krakow locations.
T-LABS
T-Labs is the R&D department of Deutsche Telekom focusing on translating new technology trends and delivering tangible results into Deutsche Telekom's innovation portfolio.
Our current research areas are: Future Networks & AI, Spatial Computing and Decentralized Systems. #Co-Research is the key mission for the team, with the vision of achieving a superior customer experience and exploring disruptive technologies for future telecommunications infrastructures. From our base in Berlin we are cooperating with multiple universities in Germany, Europe, Israel and globally.
DEUTSCHE TELEKOM CAPITAL PARTNERS (DTCP)
DTCP is an autonomous investment management group majority owned by its management team and backed by Deutsche Telekom. The firm has raised more than $1.0 billion from corporate and institutional investors to invest in growth equity and digital infrastructure. We believe that the convergence of communication networks and devices with the internet is creating more wealth, disrupting more businesses, and unleashing more innovation than any force in the history of technology. We invest behind our belief of the great benefit to society of ubiquitous connectivity and a fully digitized society.