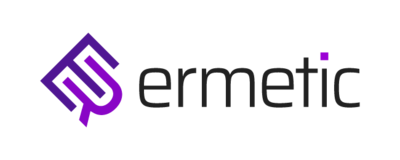 Ermetic helps prevent breaches by reducing the attack surface of cloud infrastructure and enforcing least privilege at scale in the most complex environments. The Ermetic SaaS platform provides comprehensive cloud security for AWS, Azure and GCP that spans both cloud infrastructure entitlements management (CIEM) and cloud security posture management (CSPM).
---
---
Ermetic is a comprehensive cloud security platform for AWS, Azure and GCP that enables you to proactively reduce your attack surface, detect threats and reduce your blast radius in case of a breach.
Benefits:
Rapid ROI: simple SaaS deployment, actionable intelligence, automated remediation
Reduce the attack surface and the blast radius in case of a breach
Achieve least privilege and zero-trust access across clouds to protect sensitive data
Shift-left and improve security from development to runtime
Features:
Deep, multi-cloud asset management
Risk assessment across the full cloud stack
Automatic remediation tailored to your needs
Policy enforcement and shift left
Threat detection and investigation
Compliance and identity governance
We are recruiting new talent!