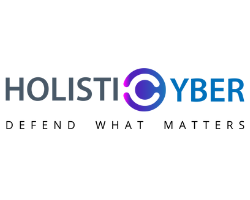 HolistiCyber is a service built of nation-state grade cybersecurity experts. Our world-class team of cybersecurity experts deliver state-of-the-art consulting, services, and solutions that enable organizations in their cyber defense challenge
 
---
---
Why HolistiCyber?
HolistiCyber is a cyber-defense company specializing in nation-state grade threats. We strengthen global enterprises' cyber defenses by providing expert services and solutions to defend them proactively and holistically in an era of constantly evolving cyber threats — in both volume and level of sophistication.
Our analysis includes deep understanding of business processes and critical assets. Our expertise includes the ability to assess and handle threats from the vantage point of attacker. This analysis allows organizations to prioritize and handle the most critical risks first, thus avoiding catastrophic consequences as well as easing the workload of busy IT and security teams.
HolistiCyber is comprised of domain experts with years of experience in both the public and private sectors, including cybersecurity ex-government/ Israel Defense Force's (IDF) Intelligence branch.